I've seen a few of these wishlist posts and I've been meaning to do mine, even if only a way of remembering what I want to buy!
Kiehl's Powerful-Strenth Line-Reducing Serum (£49.50, 50ml)
I've never tried anything from Kiehl's so I'm not sure if this is a great place to start but my fine lines and laughter lines are getting worse as I enter my late twenties and I really want something that will help reduce the appearance of them. At nearly £50 this isn't going to be an easy buy for me so I hope I find it on offer! Otherwise, it may forever sit on a wishlist…
L'Oreal Pure Clay Masks (£7.99, Superdrug)
These masks are on the wait list because I'm not sure which I'll need. I've recently finished my bliss mask and need to get through a couple more before I can justify trying a new one!
Charlotte Tilbury Instant Look in a Palette (£49, charlottetilbury.com)
I haven't been overly impressed with the CT products I've tried so far but that hasn't stopped me lusting over this palette!
Mario Badescu Seaweed Cleansing Soap (£12, Beauty Bay)
I have the MB Enzyme Cleansing Gel which I really like but I think this sounds better suited to my skin. I'm just waiting to get through a couple other cleansers before I move on to try this one. I've got my eye on the toner, too!
Ofra Long Lasting Liquid Lipsticks (£11, Beauty Bay)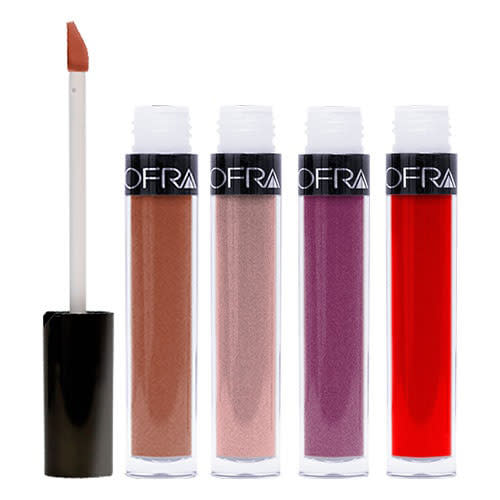 Ofra as a brand is something I'd like to try but a liquid lipstick is always a good place to start! I've had the shade 'Santa Ana' sitting in my Beauty Bay basket for a while now, just waiting on a good offer to hit that checkout button!
NYX Micro Brow Pencil (£8, Boots)
I had every intention of getting this with my Boots points after Christmas but I'd swatched one in store and found it really stiff and scratchy. Since then, I've seen so many more people rave about it, I feel like I need to give it another chance.
Benefit BADGal BANG! Volumizing Mascara (£20.50, Boots)
I can't stand the name of this product but I love mascara and trying new ones. Typically, I don't find highend perform any better than the more affordable options out there but this looks interesting. I might pick up the mini size of this after I'm done with some other mascaras first!
So that's everything I want to buy so far. I'm sure there are 7374688 more things I could add to this. I didn't even think about eyeshadow palettes…
Have you tried any of these? x